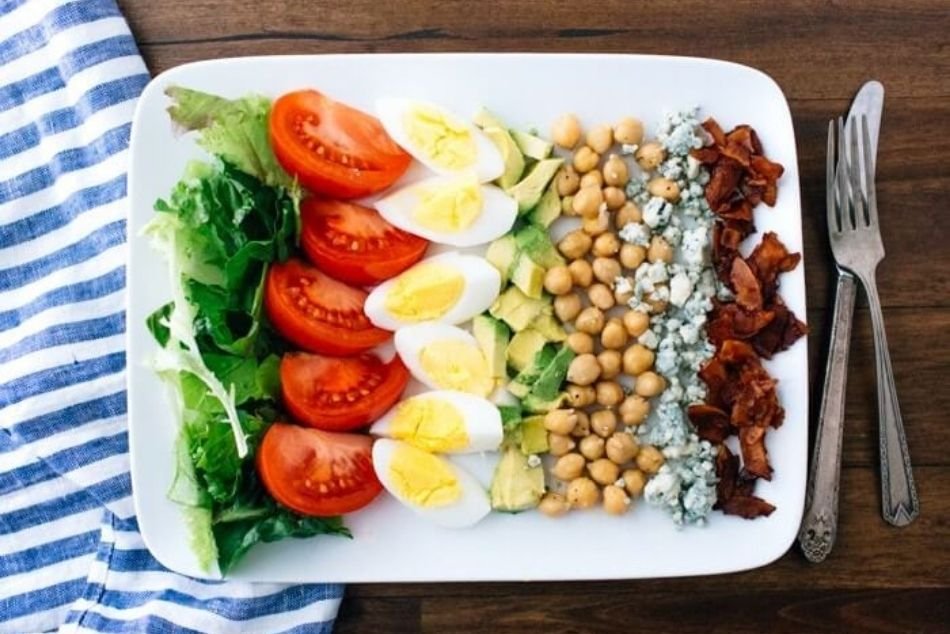 Here's the Easy to Make Recipe of Cobb Salad That Provides 30+ Grams of Protein
If you're not eating meat, it doesn't mean that you can't have a protein rich diet, and it doesn't mean that you should suffer. It's easy to make protein-rich recipes for vegetarians that can offer enough options to fill your protein requirement and stay healthy and fit. And one such is Cobb Salad.
It's the salad that offers 30+ grams of protein without using meat, making it one of the preferable options for people like you who believe in green veggies. Further, the recipe for Cobb salad is easy to prepare. So, if you're someone who's in a rush or want to try out for breakfast, this can be an option along with other food you eat.
Being a salad, you can eat it at any time of the day, which helps you kill those unwanted hunger pangs that become quite an obstacle if you're following a certain diet plan to lose weight.
Here Are the Ingredients of Cobb Salad
300 Grams of shredded Lettuce
1 Cup of Diced Bell Pepper (Orange)
4 Large Boiled Egg Whites (Chopped)
100 Grams fresh chopped Tomato
45 Grams of Soya Chunks
2/3 Cups of Cooked Corn
85 Grams Black beans drained & rinsed
¼ Cup Barbeque sauce according to your choice
Directions to Prepare Cobb Salad
Here's how to prepare easy to make Cobb salad:
Cook Soya chunks according to directions mentioned on the package
Mix that Soya with BBQ sauce
Add those chopped lettuce tomatoes, chopped egg whites, and black beans to the salad bowl
Top it with that Soya mixed with BBQ sauce
If you want, you can further top it using additional BBQ sauce or else other salad dressing according to your choice
Now, it's ready to be served. If you want, you can serve it with some Protein Chips for some extra protein and taste.