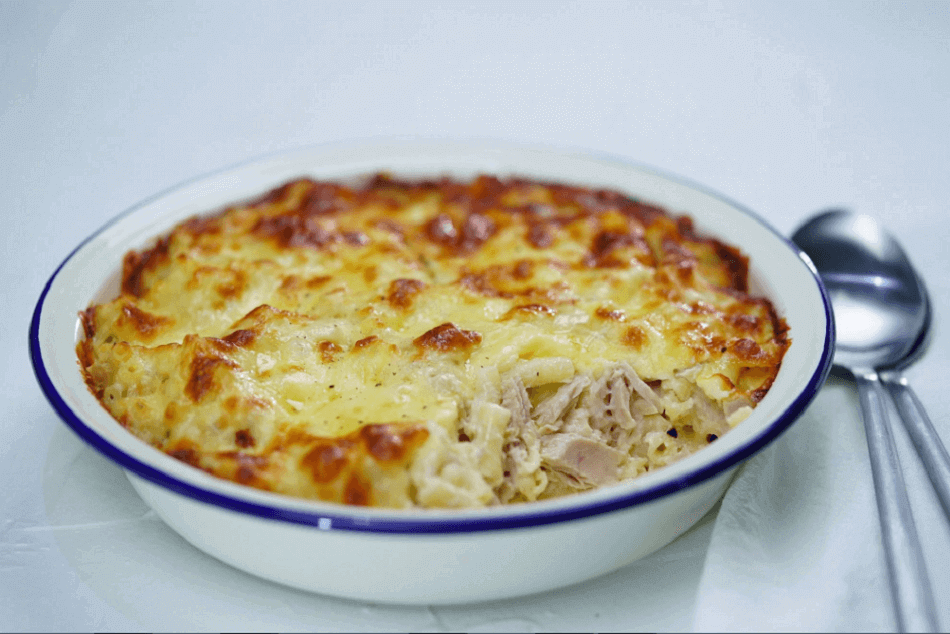 High Protein Classic Recipe of Tuna Pasta That Everyone Loves to Have in Their Dinner
Whether you're a gym addict or you simply enjoy eating delicious food, a can of Tuna is something many have in their house.
Usually, people like to make Tuna can recipe classically and chug it down. However, there are many other ways to do it, especially if you're any gym addict looking for new recipes to get yourself out of boredom, then this creamy tuna pasta bake is something you should try.
This high-protein healthy tuna pasta bake recipe is a delicious dish that's made out of simple household ingredients typically you've in your cupboard. Tuna pasta bake is among those luxuriously filling recipes that everyone will love to have without any reward of pudding after eating it – quite good for those gym addicts who stay on a restricted diet.
Easy to Find Tuna Pasta Bake Ingredients
Below ingredients are needed to prepare the recipe of Tuna pasta bake:
2 Cans of Tuna in water
100-gram Pasta
250 Grams of Sweetcorn
Spinach (1/2 Cup)
Mushrooms (1/2 Cup)
Broccoli (1/2 Cup)
Mixed Herbs 1 Tbsp
Garlic 1 Tbsp
1/4th Tsp Pepper
30 Grams Of Cheddar Cheese
Instructions to Prepare Tuna Pasta Bake
Follow the below instructions to prepare the recipe of Tuna bake pasta:
Boil Pasta for 10 minutes at medium temperature. If you want, add a pinch of salt.
Open both the cans of Tuna and empty it into a large bowl.
Add sweetcorn, broccoli, spinach, mushrooms, garlic, and herbs into it and stir it well.
Drain all the water from the boiled pasta and add it into that bowl and mix it well.
Add mixed bowl content into an ovenproof dish and add that black pepper and cheese on top of it.
Bake it at 200 degrees Celsius for around 15 to 20 minutes.
Now, remove the dish from the oven and serve it.