World's Biggest Bodybuilders With Their Freakish, Monstrous & Aesthetic Physiques
Whether you're new to the gym, spent a little amount of time working out, or you're someone who has never entered the gym, you may have wondered or heard, or had questions regarding bodybuilding and bodybuilders. For instance, one of the questions that often comes into mind, especially of those who go to the gym, is who is the biggest bodybuilder in the world?
Such questions like who's the world's biggest bodybuilder or who's the world's best bodybuilder often cross the mind of gym enthusiasts, especially if they have decent training experience with strict nutrition as they're aware of what it takes to build quality muscles.
To make it easier for you, here we've listed three behemoths of the bodybuilding industry who are indeed the biggest bodybuilders in the world. But, reaching their massive size is not possible for any regular person. Furthermore, it requires to dedicate entire lives to the bodybuilding sport completely.
World's Biggest Bodybuilder Who Made Their Unshakable Identity in the Industry
Here is the list of the three biggest bodybuilders of all time who are massive in size as well as a strength:
Greg Kovacs
Gregory Mark Kovacs, popularly known as Greg Kovacs, was a Canada-based IFBB professional bodybuilder who was known for his monstrous physiques. At the height of 6'4, he weighed 330 pounds (150 Kg) during competition and 420 pounds (190 Kg) during the off-season. In addition, he was a walking monster with around 70 Inches of the chest and 27 inches of arms.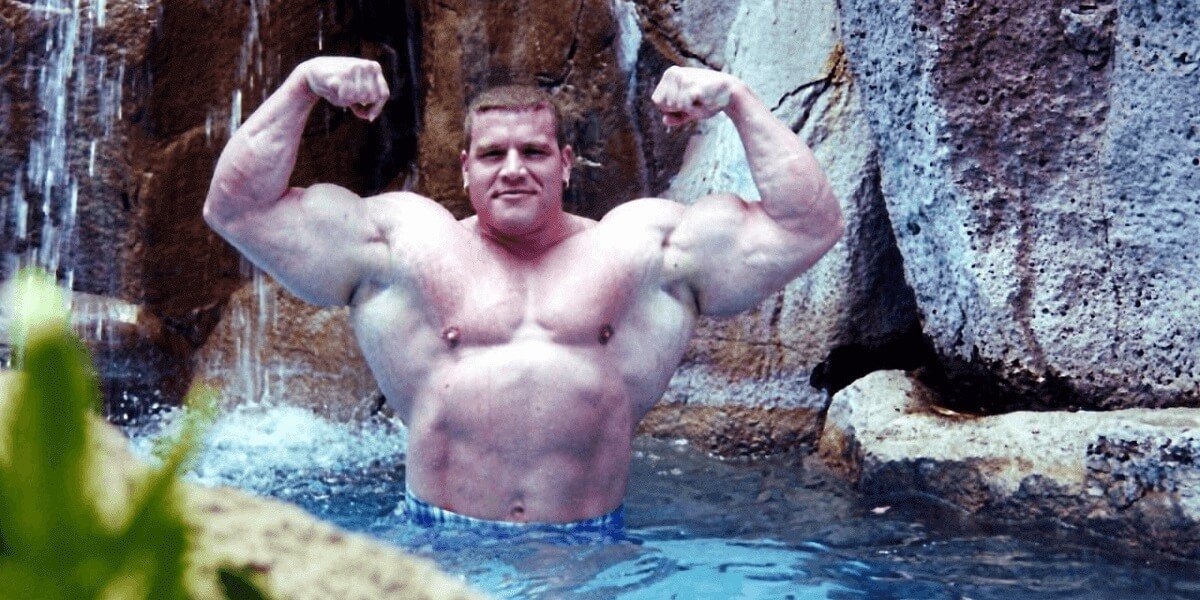 Nonetheless, he was known as the world's biggest bodybuilder on stage, but he didn't have the best career within the bodybuilding industry. For instance, his highest placing in a professional bodybuilding competition in the 2004s Arnold Classic was 13th overall.
After retiring, he ran his business and coached competitive bodybuilders, and sadly he passed away in 2013 due to heart failure.
Big Ramy
2021s Mr. Olympia winner, Mamdouh Elssbiay, popularly known as Big Ramy, is the second IFBB Pro on our list of the world's biggest bodybuilders.
Egypt-based Big Ramy got his pro card earlier in 2012s Amateur Olympia held in Kuwait City, merely after three years of his bodybuilding training. Similarly, he debuted as a professional bodybuilder by winning the 2013s New York Pro competition. And, there's an apparent reason why he's called Big Ramy, as he's the only bodybuilder ever to compete with more than 300 lbs weight.
Being raised in Egypt's poor area and being a fisherman, he has struggled many years of his life. However, finding bodybuilding and immediately falling in love with the sport combined with blessed genetics and hard work has helped him become what he's today.
Ronnie Coleman
Retired IFBB Pro and eight-time Mr. Olympia Ronnie Coleman from Louisiana is one of the bodybuilding legends who has always been known for the big size and mass he brings on the stage.
Deciding to compete in bodybuilding competition to get a free gym membership, Ronnie Coleman is globally known as the greatest bodybuilder of the modern bodybuilding era. Plus, he has dominated the sport with his size and mass for years.
Wrapping Up
Becoming a professional bodybuilder isn't a hobby, but commitment, dedication, and a job. Similarly, to become the biggest bodybuilder or, say, recognized as the world's biggest bodybuilder is another level where bodybuilders give their every possible effort on one goal of becoming champion of champions.
Here, we've listed the top 3 world's biggest bodybuilder who has been known for their work ethic and dedication and the massive size they bought on the stage.